Welcome to mi-Support
mi-Support provides the health industry with a better way to manage and operate medical practices. We provide best-of-class health services management and administration solutions that reduce costs and increase efficiencies, giving you valuable extra time to focus on your patients.
With over thirty years' experience, our extensive knowledge of the health sector places us in a unique position. Our thorough understanding of the patient journey permits us to offer the kind of support that enables practitioners to provide optimum care.
Our services are consistent and reliable. With mi-Support, satisfaction is guaranteed every time.
Testimonials
"Pass on my compliments to the typist for this one. Top-shelf stuff. Much appreciated."
"I worked my way through my graduate degree by transcribing cardiology dictations, and I'm telling you that it's not easy. Sometimes the work is boring, and sometimes you can't understand what the doctor is saying, or they go too fast. I'm sure I'm guilty of all of those things as well, and I just want to say that I really appreciate mi-Support's work."
"I wish to thank the mi-Support team for consistently providing quick turnaround, a high quality report and exceptional customer service. We are delighted to have mi-Support as our supplier in the production of our Medical Legal reports. We see the mi-Support team as being of strategic importance to our growth."
"We have realised significant cost savings and get our reports back in less than half the time through utilisation of mi-Support services. Their responsiveness to all of our inquiries has always been outstanding and they have been readily willing to create processes that fit the needs of our organisation."
"I would like to take the chance to commend the transcription team on the extremely high quality of their transcription. Far superior to other places I have worked."
"The reports the team typed from my dictations were fantastic. I can't believe how good they look. Those were very complex reports, thanks so much for all your help."
"I want to say that this was the best typing I have ever had. Don't get me wrong, the typing is always of a high standard, but this was perfect. I didn't have to change any of the capitalisations of test names or anything – not a single edit required. Please pass on my compliments to the typist and, if possible, can I have them again?"
Contact us
We'd love to hear from you. Please contact us on the number below or alternatively, please fill out the enquiry form, and one of our team members will contact you.
PHONE: 1300 642 546
ADDRESS:
Level 2, North Tower, 485 La Trobe Street,
Melbourne VIC 3000
Acknowledgement of country
mi-Support acknowledges the Traditional Custodians of the land upon which we live and work, and pays respect to Elders past and present.
mi-Support is part of MedHealth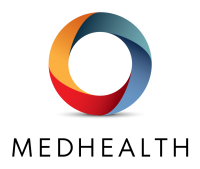 MedHealth supports thousands of people each year to achieve better work and health outcomes, through a unique combination of strengths, capabilities and resources, which span healthcare management, medical opinion, advisory, employment, health and business technology, rehabilitation and return to work services. MedHealth's customers are from a broad base of government sector and private business organisations who are responsible for the health and employment outcomes of an individual.